Posted By
BoaCompra
on
Turkey registers a growth of 30.5% in B2C ecommerce in 2017
The optimist numbers are described in the Ecommerce Foundation report, published in December 2017. According to their analysis, social media and computers are the main channel to sell online and Facebook is by far the most popular among the young consumers.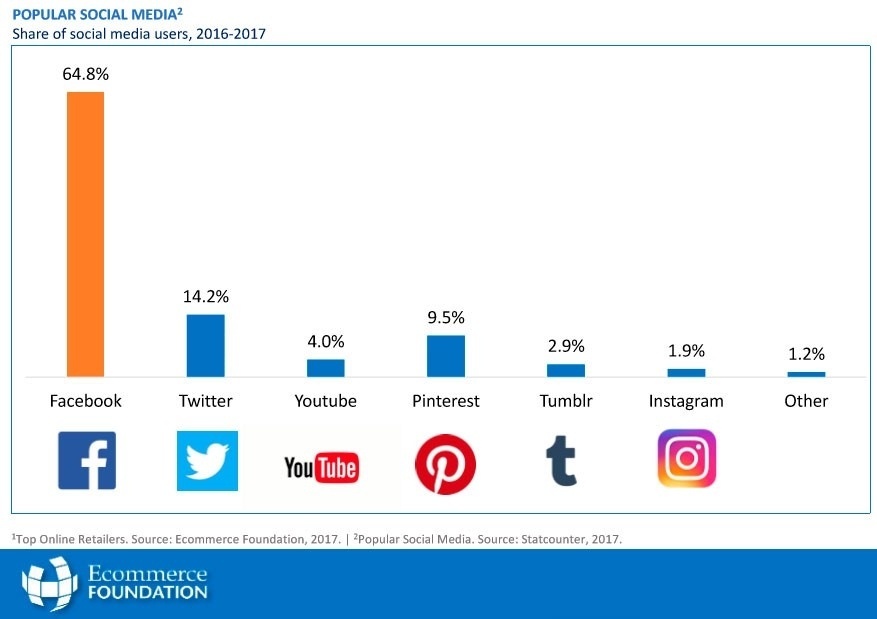 Only in 2016, 29% of the online consumers made digital shopping and these numbers can be boosted considering that the internet consumers represent 49 million people (58% of the people living in the country).
The mobile penetration represents 65,8%, which is more than the world average (60%), an attractive market for those who want to meet the demand in the Turkish market.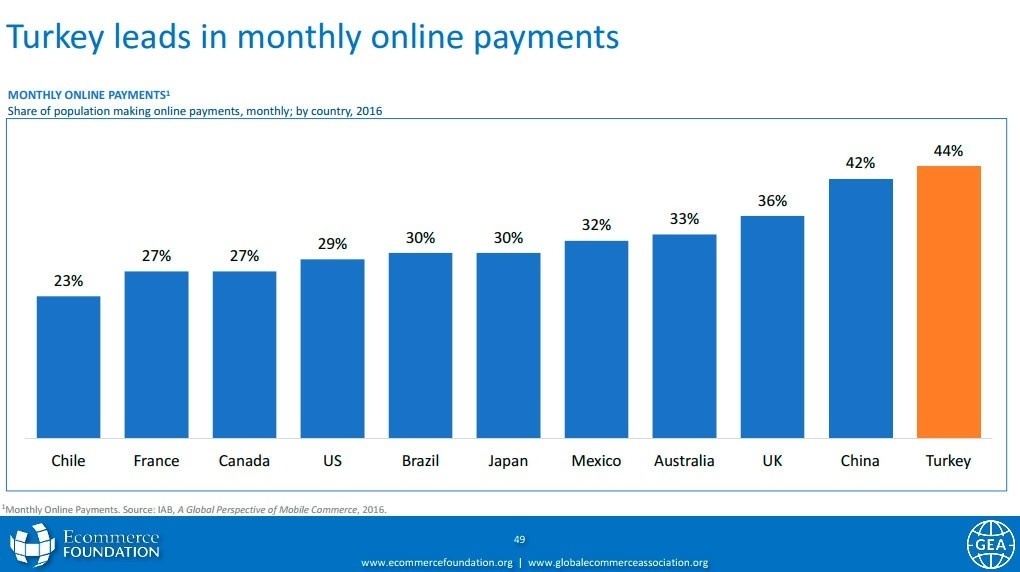 Turkey in numbers:
More than 79 million inhabitants
GDP in 2017 = € 674.4 billion
People with internet access: 49 million (58%)
Internet penetration rate of 51%, which is lower as compared with a lot of other countries in Europe
4 in 10 Turkish internet users frequently use a smartphone to access the internet
24.8% of all internet users aged 16-74 in Turkey bought goods and services online.
Source: survey conducted by the Turkish Statistical Institute